Melbourne Dishwasher Repairs in your area
Get a free quote for Dishwasher Repair and Installation Services in Melbourne.
(03) 9021 6909
Reliable Dishwasher Repair in Melbourne, VIC
When it comes to professional dishwasher repair and installation in Melbourne, VIC, look no further than our trusted team. We specialize in restoring efficiency and convenience to your kitchen, ensuring your dishwasher functions flawlessly.
When you are using a dishwasher, the convenience and ease it brings to your kitchen routine are unparalleled. However, What happens when your trusted appliance starts to act up, leaving you with dirty dishes and frustration? That's where we come in. We understand the importance of a properly functioning dishwasher in maintaining a smoothly running household, and we're here to help you restore that sense of ease and efficiency. Our team of skilled technicians specializes in dishwasher repair and is equipped with the knowledge and experience to tackle any issue. Experience the exceptional expertise for the finest best dishwasher repair in Melbourne.
Dishwasher Repair and Installation Services
Reliable Dishwasher Repair
Expert Dishwasher Installation
Diagnostic Assessments
Genuine Replacement Parts
Regular maintenance
Our Dishwasher services
We offer the best dishwasher installation services in Melbourne. We complete our installations in a quick and efficient manner, keeping any confusion at bay. We make sure you're not disappointed!
Our technician don't just install your dishwasher and leave, we ensure that if you have any problems afterward or need any help regarding the operation, our workers are ready and prompt to assist.
Get all the essential parts and accessories needed at no extra cost. This includes connectors, hoses, and additional hardware. Assured Warranty comes with a comprehensive warranty for added peace of mind.
Same Day dishwasher repair and Finishing Steps
Dishwasher repair involves a few crucial steps that require skill and precision. It takes a keen eye and the expertise of an experienced Dishwasher contractor to achieve a flawless end result. With the right contractor, your Dishwasher will appear seamless and beautiful, but opting for a less skilled contractor may lead to unsightly bumps and creases along the way.
Thorough Inspection: Our technicians perform a comprehensive inspection of your dishwasher to identify any underlying issues and determine the necessary repairs.
Diagnostic Assessment: Through advanced diagnostic tools and techniques, we pinpoint the exact cause of the problem, whether it's related to mechanical components, electrical issues, or other factors.
Efficient Repairs: Our skilled technicians carry out efficient repairs using industry-standard practices and techniques. They are experienced in working with various dishwasher brands and models to ensure reliable and long-lasting solutions.
Genuine Replacement Parts: We prioritize the use of genuine replacement parts sourced directly from manufacturers. This ensures compatibility, durability, and optimal performance for your dishwasher.
Thorough Testing: After completing the repairs, we conduct thorough testing to ensure that your dishwasher is functioning properly. This includes checking for leaks, verifying proper water flow, evaluating cycle performance, and ensuring all settings and features are operational.
Finishing Steps
Cleaning and Reassembly: During the repair process, we take care to clean any debris, grease, or residue that may have accumulated. We also reassemble the dishwasher, making sure all parts are securely fastened and properly aligned.
Final Inspection: Before considering the repair complete, our technicians perform a final inspection to confirm that all repairs have been successfully implemented and that your dishwasher meets our quality standards.
Operational Guidance: We provide you with operational guidance to help you make the most of your repaired dishwasher. This may include tips on proper loading, detergent usage, and maintenance practices to ensure optimal performance.
Warranty and Customer Satisfaction: We stand behind our work and offer a warranty on the repairs performed. We prioritize customer satisfaction and are committed to addressing any concerns or issues that may arise after the repair process.
Common Dishwashers We Repair
Built-in Dishwashers.
Portable Dishwashers.
Drawer Dishwashers.
Countertop Dishwashers.
Integrated Dishwashers.
Third Rack Dishwashers.
Free-Standing Dishwashers.
Dishwasher Repair Cost
When it comes to the daily operations of a busy household, one can hardly underestimate the convenience of a dishwasher. However, like any device, its efficiency can occasionally be interrupted due to normal wear and tear or mechanical faults.
Common Dishwasher Repair Issues
Water doesn't drain: A common issue is due to clogged filters or blocked hoses that often require replacement.
Dishwasher not filling up with water: This issue commonly implicates faulty water inlet valves or float devices.
Dishwasher making unusual sounds: Faulty pump assemblies or motor fans can lead to this disturbing situation.
Get a Free Dishwasher Repair Estimate Today
Don't let your kitchen chores pile up because of a broken dishwasher. Rely on our expert service and get a free dishwasher repairs in Melbourne estimate today. Functionally proficient and reliable, our services have been the first point of call for numerous families and establishments across the town.
Understanding the inconvenience a broken dishwasher can bring to your daily routine, our team is dedicated to offering swift and efficient repair solutions. Our service is backed by highly experienced and equipped professionals who strive to bring tailored solutions to your dishwashing needs.
About Us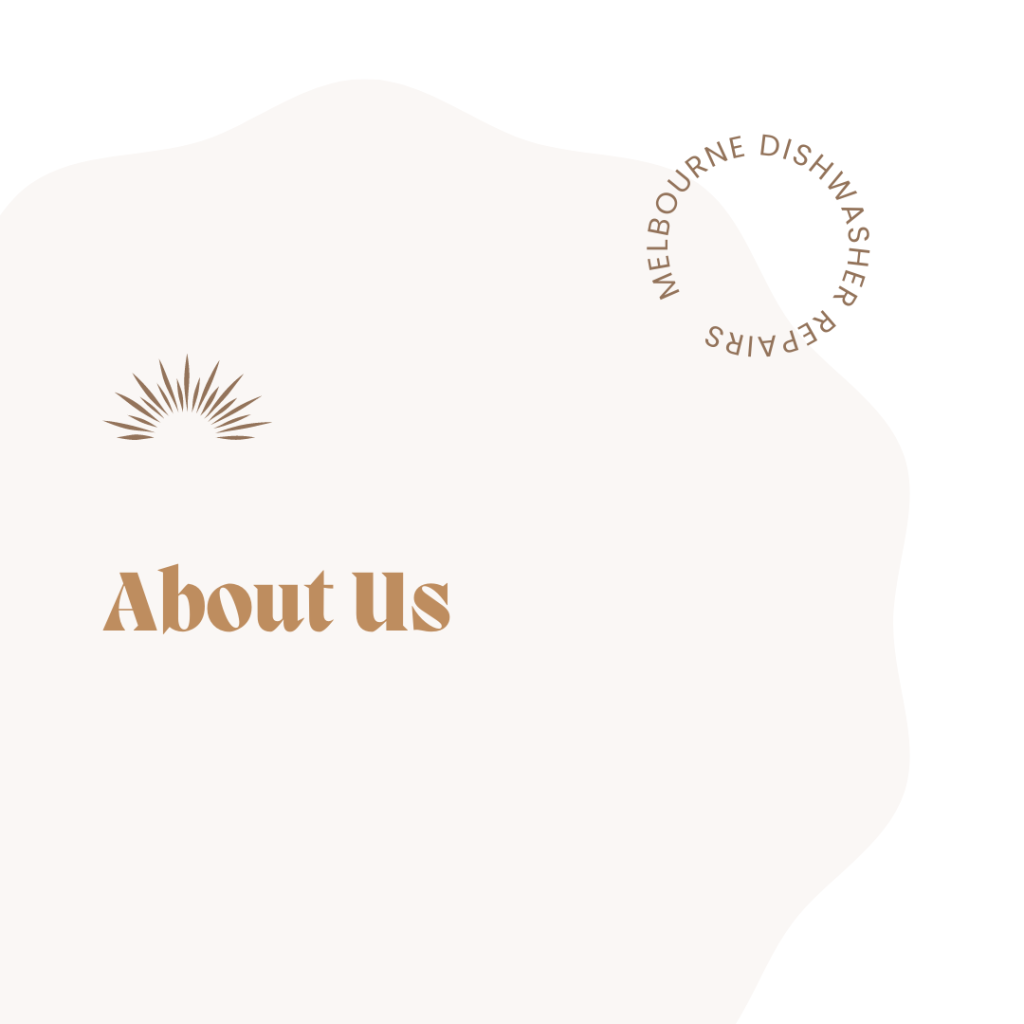 Melbourne Dishwasher Repairs is an experienced company focused on providing top-notch dishwasher repair, and installation services across Melbourne.
We are motivated by our steadfast dedication to customer satisfaction, always working to the highest industry standards
Powered by a team of skilled technicians, we offer a comprehensive solution for all dishwasher emergencies.
Frequently Asked Questions
Is it worth it to repair a dishwasher?
Certainly, if the cost of repair is significantly lower than buying a new unit and the dishwasher is not too old, it's worth repairing. The decision largely depends on your current unit's age, repair cost, and overall condition.
What is the average labor cost to repair a dishwasher?
On average, labor costs for repairing a dishwasher range from $50 to $200. However, they can significantly vary depending upon the complexity of the repair needed and your locality.
What is the most common dishwasher failure?
The most common issue that a dishwasher tends to face is poor cleaning or not cleaning at all. Factors like broken spray arms or clogged filters are often the culprits. Regular maintenance can help mitigate most of these issues.
Do plumbers fix dishwashers?
While plumbers can fix certain aspects of dishwashers, they primarily specialize in pipe and water-related issues. For dishwasher-specific issues, like those affecting electrical parts, controls, or cleaning mechanisms, an appliance repair technician might be more suitable.
Latest Post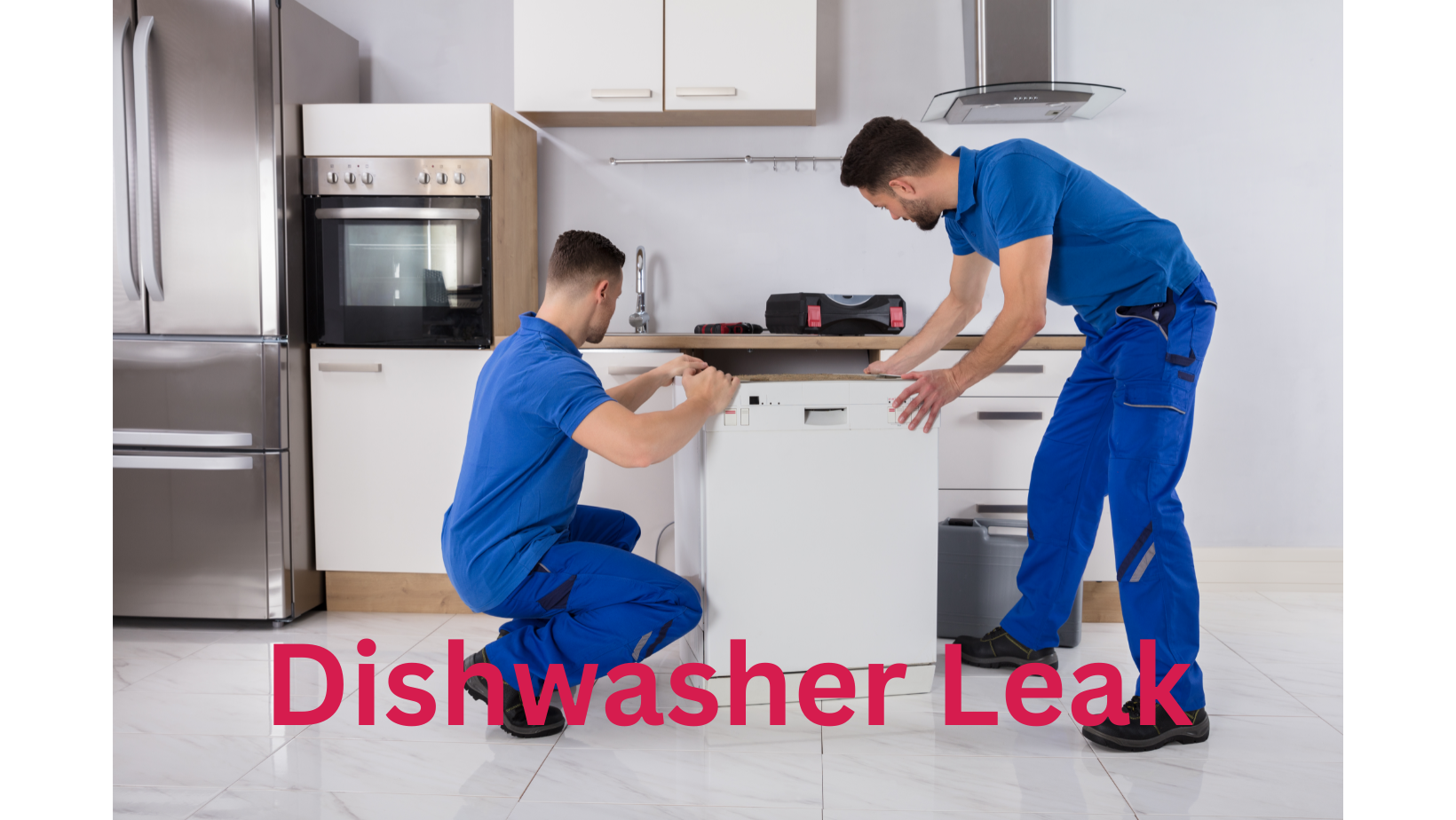 We've all been there—you open your dishwasher expecting sparkling clean dishes, but instead, you're greeted with a puddle of water at the bottom. Don't despair! Leaking dishwashers are a common issue; they can often be fixed without calling a professional. In this article, we'll guide you through a comprehensive step-by-step process to identify and repair …
Read more